Wednesday, August 28, 2013
Yeah, they're just that good! Eddie is particularly talented, if you ask me!
Friday, August 23, 2013
Fair Warning: The pictures in this post are not very good....and I'm not happy about it. And of course, I didn't notice until a week after when I downloaded them from the SD card, so redoing them at this point would be pointless. So, Just ignore the bad photography and blame my camera.
Sterling started 7th grade a day after Emmy, Joe and Cori started school. The 7th and 8th graders start a day later than the 6th to give them a chance to adjust to the new school and routine without all the older kids there. However, he ran out of the house before I could actually get a picture from his first day of school, so this one is from his second day...which seems kind of like cheating or something cause he may be a millimeter taller than the day before. Oh well, at least he let me take his picture since he really HATES having it taken. Anyway, he has some big plans this year including playing soccer this fall and perhaps doing track and field in the spring. He has also talked about tennis (Whaaat? Where'd that come from?) but we'll have to see about that. He is also playing trumpet in band again this year.
Emmy is in her final year of elementary school as a 5th grader. Her teacher is Mrs. Bivens, who was also Sterling's 5th grade teacher. For the first time since starting school she is in the same class as her best friend, Adison! Hopefully those two can enjoy it without getting into trouble! Emmy is anxious to start working on her math workbook at her own pace instead of being held up by the rest of the class. She is also excited to play trombone in the band this year. We are 2 for 2 in brass players so far. :-) Emmy is continuing her piano lessons with a new teacher (a young man from church) since her previous teacher (another young man from church) left in June to serve a 2 year mission for our church. She is looking forward to all the fun 5th grade activities this year like, Girls Night In, 5th Graders vs. Teachers Volleyball game, a trip to Power Play in KC and the 5th grade musical. There are also the standard activities too that she is anxious to participate in; Spelling Bee, Geography bee and the Math Contest. Mostly she is just happy to be back at school.
Joe is in the 3rd grade this year. His teacher is Mrs. Stimatze. We've never had her before but she seems like a great teacher. As a third grader he has the new responsibility of carrying a planner, filling it out each day and having one of us sign it. We're already having trouble with him doing his homework (but Mom it's too easy!) and he is (weirdly) excited to take the State Assessments for some reason The highlight of the day however is to play with his friends at recess. For the first time EVER (according to him) he played tether ball at recess instead of soccer and he was the champion. Now it's his favorite game.
Cori has made it to 2nd grade and has the super luck to have Mrs. Shepherd, who was Joe's teacher last year. He is looking forward to going to the zoo for a field trip...if they get to go this year. He is also excited to be back with his friends. He is bringing home mostly green or blue days which is a huge improvement from the beginning of first grade. He has had one yellow day but hopefully that won't be a common occurrence. Cori's favorite part of school is PE.
Kailyn is in her 2nd year of preschool. This year her preschool is at the same elementary school as her siblings. She has a new teacher, Miss Courtney, who she already adores. But she still misses her teachers and friends from last year. Her class is in the afternoon and one of her favorite things to do is eat lunch at school. Her teachers tell me she likes to help out and is coming out of her shell. Kailyn told me the other day that, "There's a new Abigail in our class and her name is Abigail!". Which she repeated to me like, 5 times in one minute. Apparently she and Abigail are best of friends at school. But she is even more excited that her "favorite bestest" Ainsley is at the same school as she is, even if they don't see each other since Ainsley is in Kindergarten. It does help that she gets to ride home everyday with Ainsley since her mom and I take turns picking the kids up there.
And my baby, Eddie! He started his first year of preschool at the same school as Kailyn and the other kids, but he goes in the morning. He has the same teacher and LOVES to go to preschool every day. In fact, one day he had a fever and he was in tears when he couldn't go to school that day or the next. He was one sad little boy! His teachers tell me that he is very outgoing at school and when he was gone it was sooo quiet since none of the other kids would answer questions. He looks so cute in his little backpack with his "preschool shoes" on walking up the sidewalk into the school. Can't believe he's so big and independent. I suspect he will be one of the kids who doesn't cry when he starts kindergarten...can't say the same for his Mom though!
And me....well, let's just say that I'm enjoying the relative quiet of having only one child home most of the day...all except the almost 1 1/2 hours between Eddie and Kailyn's school. But at times, I miss the fun and freedom of summer...until the kids get home from school, then I remember why I wanted school to start. :-) Here's to hoping for a wonderful, educational and fun-filled 2013-2014 school year!
Tuesday, August 20, 2013
It was a good summer for us. No big, huge adventures really, but a lot of small memorable moments and times with friends and family. It was a nice, relaxed summer; which, in my opinion, make for the best summers.
Sterling went to his first Scout Camp for a week...and a hot week at that. He had a really good time though and managed to pass off some things that he needed to while being hot and stinky at the same time. What boy wouldn't love that?
I had the privilege of being the winner in a weekly drawing at the library and received a bucket of specialty sodas. They were all really good! (Yes, I did share, but I had to taste each of them first)
We also took a quick trip down to Texas to visit my sister, her husband and their daughter. We were only there one night but the kids had fun and even made some new friends. A couple exciting events occurred while we were there. The first was the baptism of my brother in law, Drew, which was the reason for the trip in the first place! The second was the crashing and flipping over of his dune buggy with Joe in it. Talk about scary moments of parenthood! I was in the house with my sister, mom, and Drew's cousin when Drew's brother came in breathless. It took a moment to get him to tell us what had happened, but when he did we jumped up to see if anyone was hurt. And then Joe walked in, shaken up, but OK. The look on his face was complete shock, but after checking him over, we realized he was fine...just scared. We were so blessed that Joe and the young man driving weren't injured cause it was pretty bad! Luckily they were both wearing helmets and walked away from it. Although the dune buggy had a bent suspension rod and the roll cage was smashed in. I've never been so thankful for my brother in law and his quick action in taking off on his 4 wheeler to make sure everyone was OK. Although I didn't see it (for which I'm grateful!) I heard that he was on the 4 wheeler and speeding off in seconds after seeing the dune buggy's lights disappear and hearing the crash. To top it off, he didn't even CARE that his dune buggy was smashed up. just grateful that no one was hurt. Amazing man you have there Sis!
We had the privilege of sending our oldest child, Sterling, on his first ever solo flight to Utah,
It was also a summer of birthdays for us.
This little man turned 3 and was made this AWESOME monster shirt by his Aunt Clara. If you can't tell, that's Mike from Monster's Inc. And, no it wasn't a transfer. Clara free handed it, cut it out and appliqued it. She's just that talented!
And we remembered what would have been Robert Allen's 7th birthday on July 16. The beautiful flowers in his honor were from my awesome Mother in Law!
And then there was my birthday! Probably the most important day in the whole year. :-) I was served breakfast in bed by Cori who made me scrambled eggs and toast with chocolate milk. He has a heart of gold and loves to serve others!
And not to be outdone by his 7 year old son, Rob got me an ice cream cone...with a candle. That man sure is fancy! ;-)
This summer was a time to go exploring too. A couple of times we met up with friends and headed to Shunga Creek. The kids had a blast walking over the rocks, wading in the water and checking out anything and everything that interested them. I remember doing something similar to this when I was younger and I love that my kids will have that memory too. Sometimes, you just have to ignore the nastiness of the situation and place and let them experience their surroundings. I'm sure it's not the cleanest place ( I know it's not the best smelling!) and I know there are all kinds of dangers: falling on the rocks, getting cut on sharp objects hidden in the water, bugs, poisonous plants like poison ivy. But how will they ever know their limitations or know the joy of discovery if I always keep them safe in little bubble? Watching but never experiencing? And besides, we found a snapping turtle, which we named Spike! They each got to pet it too (and no one got bitten thanks to my turtle whispering skills). Totally the highlight of my summer!
Most of our summer was spent at the pool and not in dirty creek water, however. It is perhaps my favorite thing about summer. Meeting up with Danna and Clara almost every day and spending 3 or 4 or even 5 hours at the pool. We sit and chat, the kids swim, dive and play. And by the end of the day, they are all exhausted and ready to go home to bed. Occasionally some don't make it that far before crashing. We all come away with nice tans too and an ample supply of vitamin D! The four older kids are really proficient swimmers and Kailyn grew by leaps and bounds in her swimming skills. From water wings and the baby pool, to no flotation devices at all in the big pool without me. She manages to swim on her own even the deepest part of the pool. She is learning to dive, can go down the slide and swim to the ladder unassisted and can pretty much swim as far as she wants to. If she gets tired, this little chica just flips over and floats on her back for a moment before continuing her swim to her destination. And Eddie went from not wanting to be in the big pool at all (even held in my arms) to swimming in it with just his water wings.
We managed one trip to the Art Lab this summer. The kids all had fun creating all kinds of cool things like pictures, paper bag puppets and various other works of art but they really like the Lego room. Here they can create a Lego sculpture then leave it on display with a description for other's to see.
Although I think one of the kids' favorite things to do this summer was having campfires at our house...well, in the driveway anyway. We'd roast hot dogs, eat countless s'mores and marshmallows. There was firefly chasing, lizard catching and games to play. A new one this year was Bears in Dark (or Night, depending on who you ask). And ghost stories! What is a campfire without ghost stories?
It really was a great summer for us. There were a lot of fun times even if they weren't life altering events or big expensive vacations. There was a lot of time spent together doing simple things. I hope when they look back on their childhoods they will remember these laid back summers with joy. Because these moments are what childhoods are made of.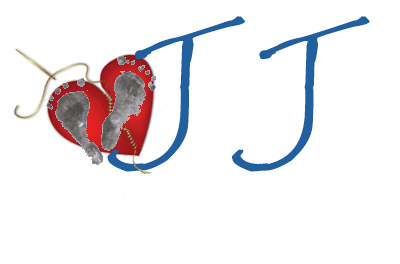 Posted by

JJ
at 11:26 PM
0 comments